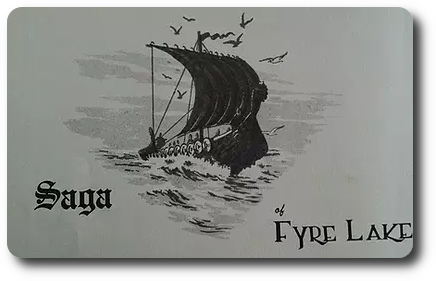 In the Beginning
It would have been hard to imagine over 30 years ago that some rolling pasture land in Mercer County, Illinois, would become a thriving private lake community – Fyre Lake. It all began when an area farmer, Glen Tomlinson, decided to turn 40 acres of his land into a lake and sell approximately 195 acres around it. His search for someone interested in buying a lake and some surrounding property brought him together with developer, Kenneth Hansen, doing business as Valhalla Enterprises.
---
Ken's vision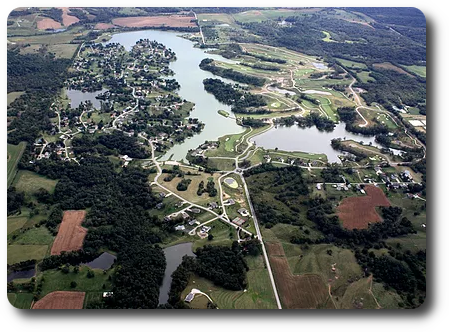 of the lake development was much, much larger, and in 1969 construction was underway. Hansen's 800+ acre development would constitute not one, but three lakes, a swimming beach, covered bridge park, tennis courts and other amenities. It was reported that when Ken's wife, Nancy, saw a picture of the lake on paper, she thought that it looked like a big fire and in keeping with the Hansen's Norwegian heritage, it was decided to use the Norwegian spelling of "fire", which is "fyre". Therefore, the main lake and the entire development became Fyre Lake. The Norwegian theme carried through in some of the additions and streets as well with names like Fjord View and Valhalla Court. The two smaller lakes were named for the Hansen children, Karl and Renee.
---
For many years
different houses in Fyre Lake were used for the developer's office. When he decided that a more permanent office was needed, Ken set out to build an authentic Viking Ship. Plans were obtained from the University of Oslo in Norway. The ship was built to sit on two concrete cradles which held the base of wood beams that formed its ribbing, with the entire structure situated in a small pond so as to appear to be afloat.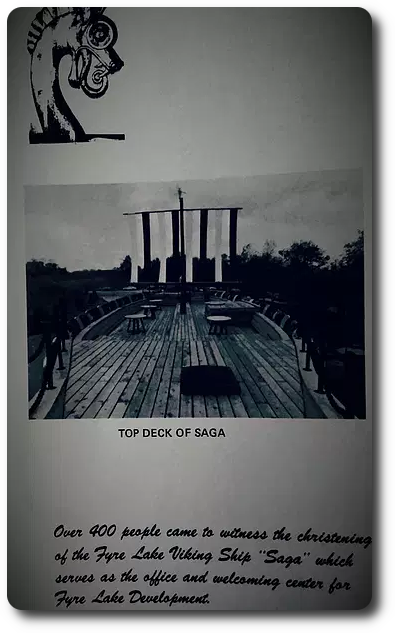 ---
The exterior of the ship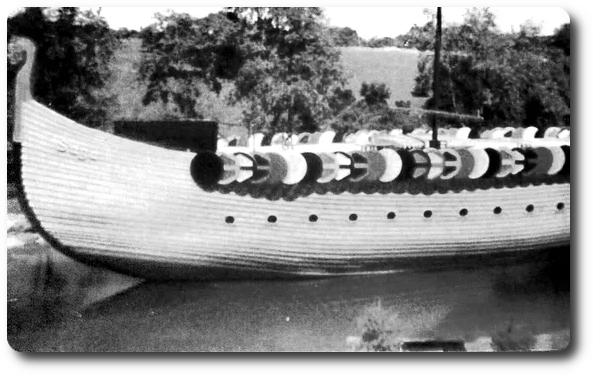 featured large black, silver and gold shields on both sides, mounted where the oarsmen would have been stationed. A man named Waldemar Arnholtz carved the head of a dragon that was mounted on the bow and the dragon's tail located on the stern.  The Viking Ship was christened the "Saga" at a dedication ceremony held in May of 1976, with many state and local dignitaries in attendance.
---
Few people knew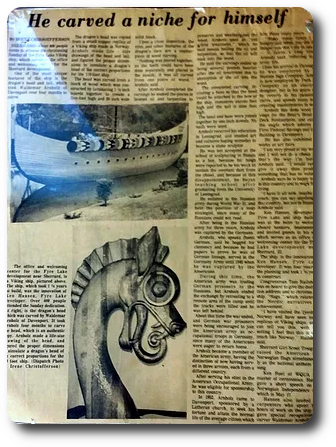 what Fyre Lake was or where it was. Early newspaper ads read, "Discover the life worth living. Build your next home in the lake country…" With much of the development yet to be completed, severe economic recession in the area during the 1980's made it necessary for developer, Ken Hansen, to move on. However, in the ensuing years the Fyre Lake community has continued to develop and grow under the leadership of the Property Owners' Association, Fyre Lake Association, Inc.
---
Now, several decades after
it all began, more than 250 families call Fyre Lake their home, and approximately 60 lot owners enjoy the many amenities such as boating, swimming, fishing and water skiing that this unique development offers. It is aptly called a "year 'round vacation lifestyle".
In 2007 exciting new changes began with Fyre Lake Ventures' development underway on the west side of Fyre Lake for "Fyre Lake Golf Club", an 18-hole Nicklaus design golf course, and residential lots.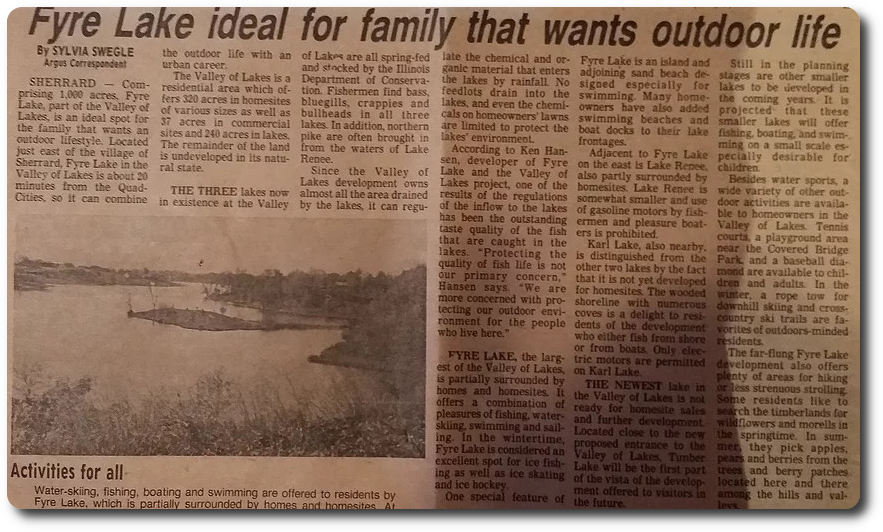 ---